If I were held a Czechoslovakian pre-war pump action against my head ans I'd have to brainstorm what comes to my mind as memories for which I stayed awake, alive...and sometimes not, they'd be:
...stay awake all night, California, biryani box, microwave, self-realization, transcendence, vigil, sleep deprivation, plate-spinning, Abul, 100, Reggie Duff, 'Shakib leaves NZ in tatters', team overpowering us, Gillespie double, meditation, hallucination, dream, nightmare, tandra, triumph, frustration, indriyo, awakening, Awakening, Taijul, Jubair, writing for Tigers, Mushfiqur, Ash breakdown, Ash entry, frenzy, God, flow, waste time, intentionally not watch it, groggy...

Well, in order to not get carried away, here is a some structure: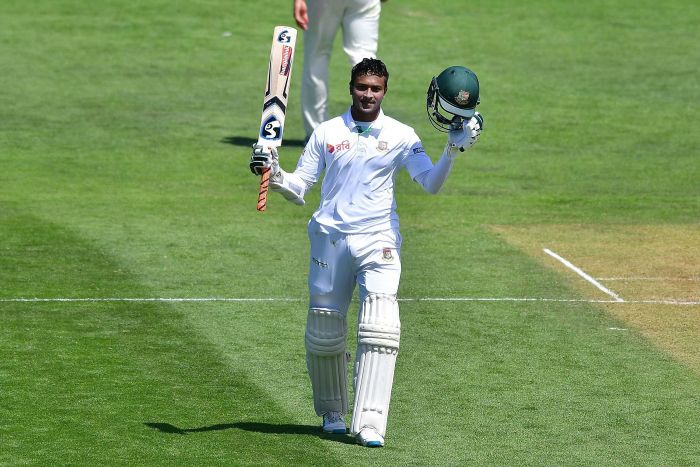 1. Abul 100

So as the legend in Bangalcricket.com goes, a man opened up another haranguing thread called 'What's on your mind?' that was bound to get user Auntudas red arrows, when it did a treble spin after he went to bed. He woke up to find it explode because Abul Hassan of Bangladesh went on to a hundred-run onslaught as a late man cameo to save God knows what face-palm worthy moment.

As of yet, it has near '1billion views and 6000 replies as well as 2000 scroll of pages' to steal Trumpseak.

2. As the scullion spoke...

Probably the only time in the history of BC, the word 'scullery' graced the forum. In times of vintage moment, whereby a chela delegated to a ka'ajer chele's status predicted how in near future some unknown joggonath would pry to doors of heavenly realm and like honeysuckle's siphon-proboscis would mainline in mana from unknown universe...

... Gayle hit a goddamn frikkin six on first ball is what I am saying.

3. Sri Lanka steamroll

My late night binge, getting creepy encounters at Paltalk or Caltalk or whatever as well as connecting an electronic n'oose/news and hear commentary facing the other way in a nebulous dorphin-meandering yin-and-yang portraiture of my Graceful Mother, with lights ashened, Ash lighting up a toke in near unknown gully in Greenroad, and sun set - aptly put in her place- while plague of crickets chirping as the somber meditative game unfold.

Of course, the tentative match would tentatively yield to gritty attrition and gut-wrenching boredom whereby Sanga-Jaya or Dilshan-X or X-Y or every permutation of taxic focal pointmen, the fact is either, or whether, lurking in BC Chat or Match Threads or plate-spinning between match threads and chat and Paltalk or hunt for live streams or spinning biryani plates after eating in dishwasher, we'd stay awake only to find that the team has toiled away at California night to bat us out the game or bat us out of the game.

4. The double

Focal point of the game came when Mushfiqur made his 200, the first of his countryman to do so. Speaking of double Tamim and his fastest-slowest double comes to mind. As does Gillespie's.

5. Peak moment of transcendence

I literally had a sensory or---- the day Bangladesh lost to New Zealand in first test. I went for a bus ride doing mantra- meditation and then after I came back it hit me. Stronger than psilocybin. Bangladesh is in full-fledged driving seat. Of course, they would blow the 2nd innings worser than Greg, but it was all goose-bumps when NZ commies where all in praises as we overheard via loudspeakers of their microphone how every five seconds Bangladesh would make records. And I even wrote in match thread: "Ki bhai, paach minute por por to dekhi record bhange'.

The fact of the matter is - if there is any wisdom to glean from this mayhem and madness- this/ese losses would be of microscopic proportion in this macrocosm. But, the fact of the matter is what indeed is INDESTRUCTIBLE were those feelings that we got when, and yes nearing 100, peaking to fireworks of Shakib setting the highest score for Bangladesh and team shattering records after records!

Disclaimer: Due to fact that I was a poor initiate my mind was not enshrined with memories adorning the outburst of Aminul Islam's innings rivaling Charles Bannerman, UberGod of Cricket himself.